Foxconn Industrial Internet net profit up 10% in 2019
Release Time:2020-04-01 Clicks:450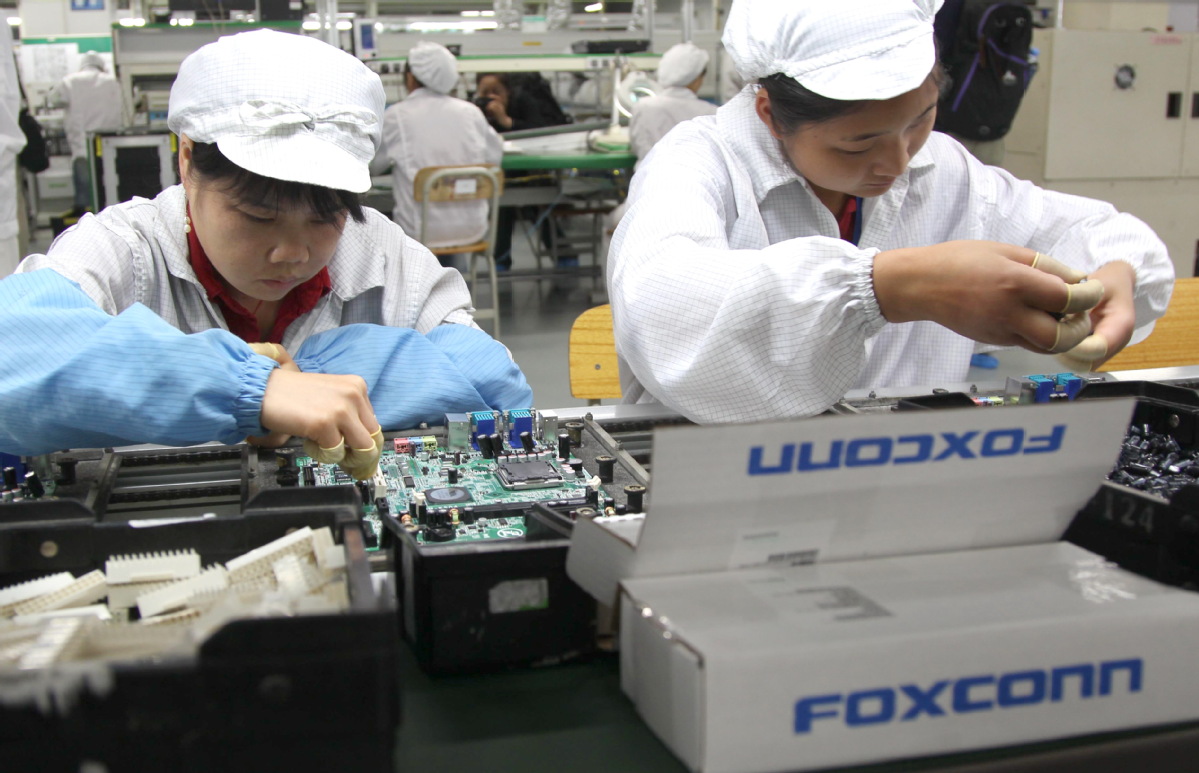 SHANGHAI - Tech giant Foxconn Industrial Internet (Fii) earned a net profit of 18.6 billion yuan ($2.62 billion) in 2019, up 10.1 percent year-on-year.
Its revenue totalled 408.7 billion yuan last year, an annual decrease of 1.6 percent, the Shenzhen-based company said in its annual report filed to the Shanghai Stock Exchange.
Of all, the company raked in a revenue of about 244.6 billion yuan from the communication and mobile network equipment business, 162.9 billion yuan from cloud computing and 624 million yuan from technological services like precision tools, industrial robots and industrial internet.
The company invested more than 9.4 billion yuan in research and development in 2019, up 4.8 percent from a year ago.
Foxconn Industrial Internet is a subsidiary of Hon Hai Precision Industry Co Ltd, which is the world's largest contract electronics manufacturer and a major supplier for Apple Inc. It was listed on the Shanghai Stock Exchange and raised 26.72 billion yuan in June 2018.